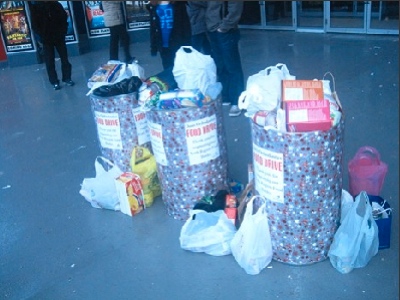 9th Annual Patient Appreciation Movie Day
Our 9th Annual Patient Appreciation Movie Day was a great success!! Over 2,200 of our patients, family and friends joined us bright and early Saturday morning at the theatre. Our first guest arrived at 7:00 a.m. to be first in line to ensure that they got a good seat to watch New Moon. The featured movies were Twilight:New Moon, Planet 51 and A Christmas Carol. Popcorn and refreshments were enjoyed by all. This year we hosted a Food Drive to benefit the local Vaughan Food Banks and we are pleased to say that we collected over 1,500 pounds of food!! Thank you to the generous support of our patients!!
Happy Birthday to Dr. Kevin who celebrated his birthday at the movies with patients, friends and his team members.