2013 Calendar Contest
It's that time of year again…
It's time to get out your pencil crayons, markers, paint and crayons to begin drawing!!  We need you to design our 2013 Calendar by creating a picture that is related to our theme:
 THINGS THAT MAKE ME SMILE!
Each winner will have their artwork printed on a page of our calendar, a drawing for each month.
Winners will receive a $50 Movie Gift Card.
Secondary Prizes: For each additional drawing you submit, your name will be entered into a draw to win One of Ten – $10 Tim Hortons Gift Cards.
Rules:
1. Use 8 1/2″ x 11″ plain white paper.
2. Draw your picture horizontally on the paper.
3. Print your First and Last Name along with your Age on the Back of the drawing.
4. Drop it off to our Front Desk Receptionists.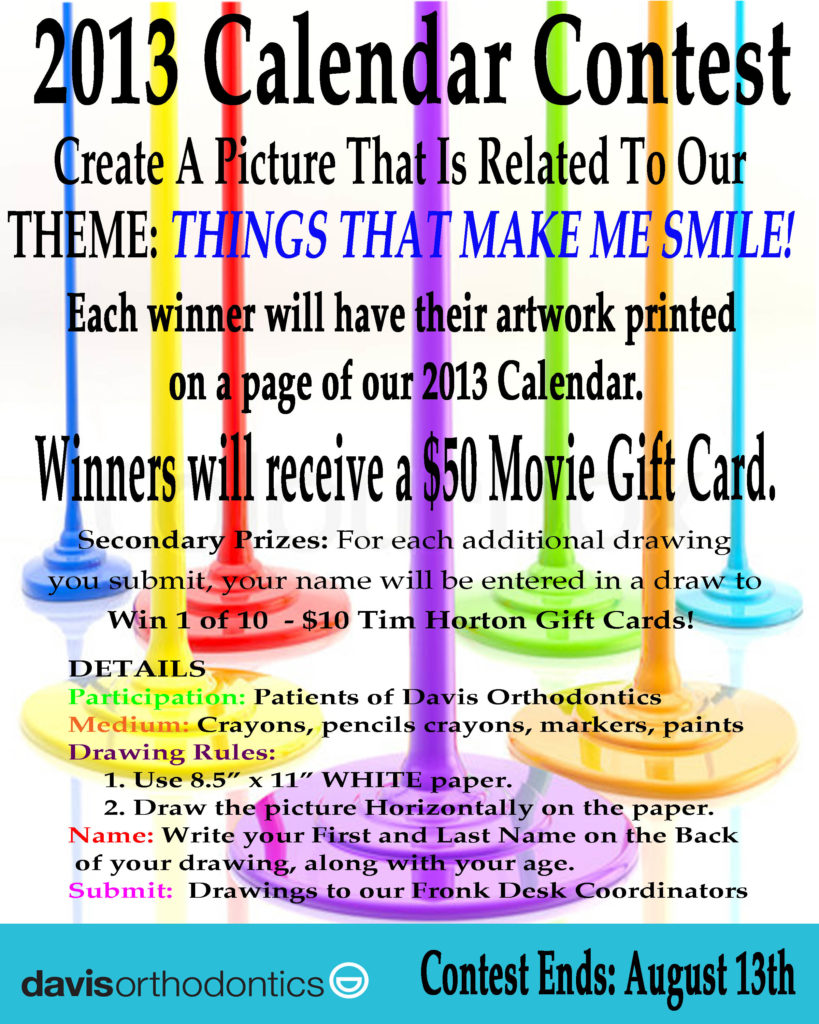 Participants must be patients of Davis Orthodontics.
Contest Closes:  August 13, 2012